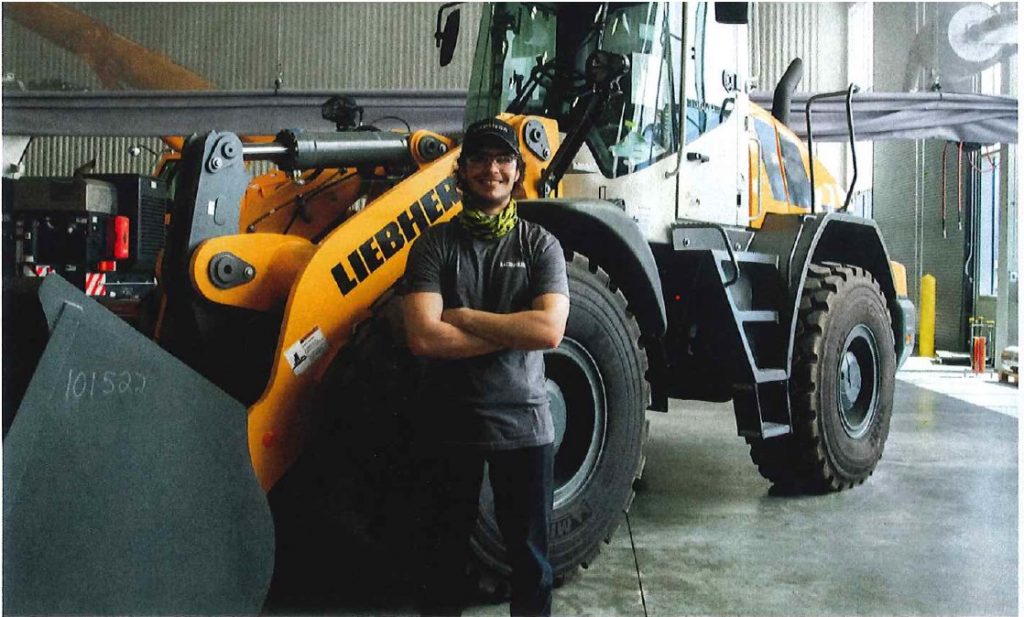 Liebherr USA Co. (LUS) has kicked off a new partnership with ATI
In this partnership, LUS will host up to 6 co-op students who are attending ATI in the heavy equipment program, studying to be service technicians. LUS is also sponsoring the hydraulics program at ATI and has made available a small wheel loader for training for all students going through ATI's hydraulic classes. This allows students to become Liebherr certified as a part of their program completion.
LUS has three students that have entered the program in January 2021. While in the program, they are part time employees of Liebherr, and are working in the repair shops of the earthmoving and mobile cranes divisions in Newport News, getting hands on training and experience on the subjects they're leaning in the classroom.
This partnership not only helps to build a pipeline of future talent, it exposes all of ATI's students to the Liebherr brand, to allow us to build a future workforce of Liebherr employees.
In speaking with our three co-op students, they had some very interesting things to say about the program. All three are really enjoying it. Logan Dyer has describe the program so far as "really a fantastic opportunity" and that he's "learning something new every day." Logan felt the coolest thing he's done to date was "pulling the attachment and counterweights off a demolition machine". Ryan stated that being able to attend a service call with Kyle Hasson, the workshop lead, was "really cool".
Ian Elizondo states that in his four months in the program "that putting in a generator kit all by himself" was the coolest thing he's done so far, and that "there's a lot to learn."
Ryan Heffernan states that "it's been challenging but very rewarding to see the problem you fixed on a machine working and in action" and "that it's cool to be a part of that from the bare bones stages to completion and the machine working" as it should.
Did You Know:
In addition to earning competitive pay and valuable experience, Liebherr is offering a signing bonus of 50% of tuition charges for co-op students that are offered and accept full-time employment with the company!
If you are interested in learning more about the Liebherr Co-op contact Kirk Clayton, Director of Career Services.