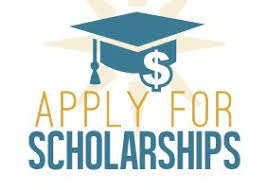 Information on Scholarship Sources
General Scholarship Information: https://studentaid.ed.gov/sa/types/grants-scholarships/finding-scholarships
How to Avoid Scholarship Scams: https://studentaid.ed.gov/sa/node/48
*Scholarships awarded to ATI students are in yellow so there could be a greater chance for success for those scholarships.
We recommend applying for the scholarships in yellow first under the General section then by your program and then by your state. After that we suggest checking with your employers, churches, VFW, American Legion, Elks Club, Moose Lodge or other organizations for which you belong to see if they will offer a college scholarship. We then suggest trying other specific scholarships listed then perhaps search engines.
SEARCH ENIGINES
*Search engines will assist you in your scholarship search. They are free but may ask you to register but will not ask for credit card or payments. You should never pay to search or apply for scholarships.
US Department of Labor – Career One Stop https://www.careeronestop.org/toolkit/training/find-scholarships.aspx
Scholarship Sharing https://www.scholarshipsharing.org/
Fast Web https://www.fastweb.com/
Sallie Mae https://www.salliemae.com/college-planning/tools/scholarship-search/
Niche https://www.niche.com/colleges/scholarships/
Scholarships https://www.scholarships.com/
Student Scholarship Search https://www.studentscholarshipsearch.com/
Scholarship Points https://www.scholarshippoints.com/
Scholly https://myscholly.com/
Minority Scholarships https://www.affordablecolleges.com/resources/scholarships-for-minorities/
Tuition Funding Sources https://www.tuitionfundingsources.com/registration/
UNCF (United Negro College Fund) https://www.umes.edu/FinancialAid/Content/external-scholarships/
Great Opportunity for Welding Students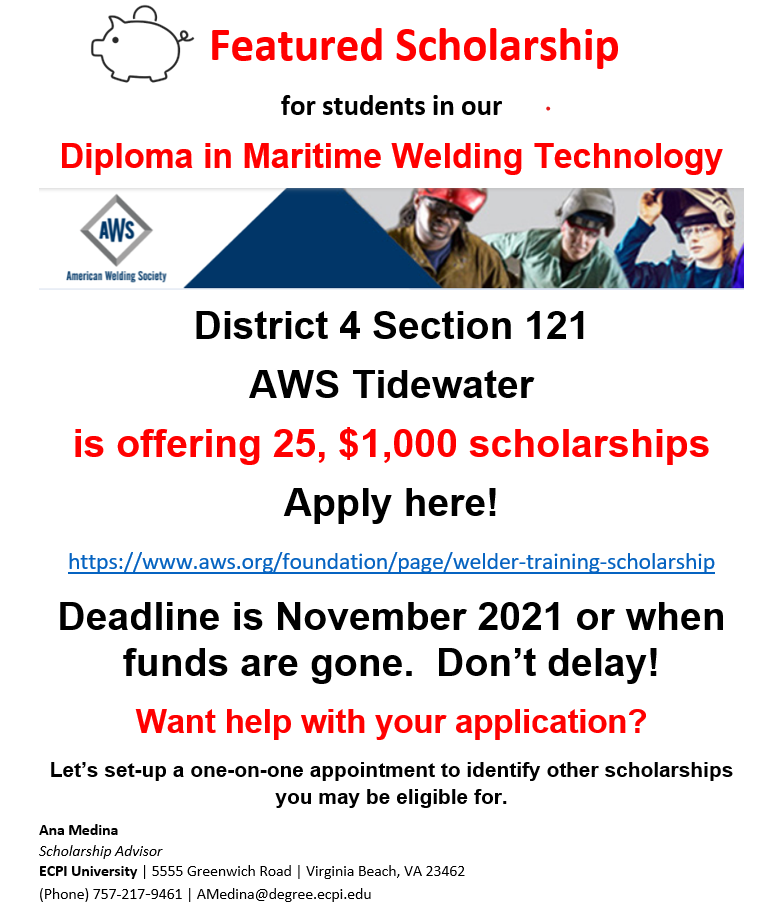 NBT, the foundation of FMA, awards scholarships of up to $2,500 to students enrolled in skills training programs and pursuing manufacturing-related degrees.

Students enrolled in the eligible fields of study (Welding) can apply for the spring 2022 semester now through September 30. As many as 25 scholarships will be awarded this season.